MEET THE ARTIST IN RESIDENCY
November 5, 2021
2021-12-26 14:32
MEET THE ARTIST IN RESIDENCY
MEET THE ARTIST IN RESIDENCY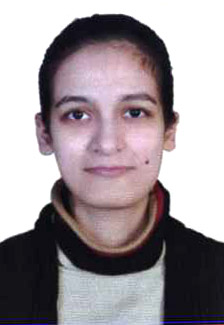 Amany Atef will be joining us the beginning of 2022 in march. She will be developing her artistic works alongside working as a contemporary and ballet teacher for the Jinja and neighboring communities. Under the creative direction of Ensibuko, she will also develop new works with the girls on different topics of gender and inclusion. Thank you to Fanak Fund for supporting her work with us.
Amany Atef is a freelance dancer, Choreographer, Contemporary dance instructor, and actress. She
studied drama (acting & directing) for theater for four years, it's her bachelor's degree in college, and
then she worked as a professional theatre actress in the national theatres of Cairo for two years 2009 –
She also worked as a stage manager and production assistant at 2B continued festival for two
years (The American University in Cairo). In 2012 Amany joined Cairo Contemporary Dance Center
(CCDC) as a full-time student for the three years program to have a diploma in contemporary dance.
In 2013 she was selected for a fully-funded scholarship in Dancing on the Edge (DOTE) at Henny Jurriëns
Stichting Foundation (HJS), Amsterdam, the Netherlands. In 2014 Amany choreographed (Hard Shell) a
physical theater dance performance as a part of Cairo Contemporary Dance Center (CCDC) platform /
Euro – Arab Dance and Performance Meeting in Cairo; therefore, she was invited by ONDA (Office
national de diffusion artistique) for her second fully funded scholarship for her performance (Hard Shell)
to attend choreographic workshops at Camping (an intensive choreography program) at the Centre
National de la Danse (CN D) Panin, Paris, France.