Home
June 30, 2016
2023-06-13 21:24
Home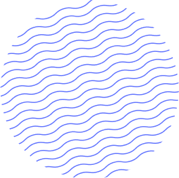 Welcome to EAF
The word Ensibuko means "The Origin" In relation to Ancient Africa; history, literature, knowledge and wisdom were passed on to succeeding generations through performing arts, especially dance. Dance is a valued facet of traditional Ugandan culture. Ensibuko is using a social and entrepreneurial approach to dance education. We use dance to influence social change, to mirror the issues in our world, the realities of life and give them a new narrative. 
Ensibuko Arts Festival is an indigenous and multicultural arts gathering whose vesicle life lies in the inspiration to blend the Ugandan ancient traditions with the modern trends. The festival is an annual arts gathering at the heart of the historical jinja city. The festival brings together people from diverse cultures and backgrounds to exchange knowledge, artistic skills, and life experiences, but also showcase and market their art works. The festival provides artists with a platform for joint learning, performances, educational workshops, exhibitions and knowledge exchange, with aim to open opportunities for both local and international creatives. It is at the core of our purpose to produce innovative Unique concepts, outstanding and mind-bending performances and art works.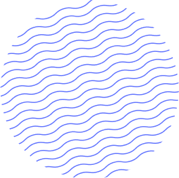 The Power of Ensibuko?
We understand that art is not just a part of life but life itself is art
Recent News & Projects
The latest updates from Ensibuko Arts Foundation.
EAF has an impactful reputation
What people are saying about Ensibuko Arts Foundation
Siraji Koloto stands out from the rest of the dancers by his personality and unique concepts. I admire his determination, his thirst for greater artistic achievement, his socially relevant work, and activism in the dance community through EAF
The project is quite expansive, and the course covered a lot of territory that I hadn't explored yet. Highly recommend Ensibuko, thers's a great impact in the community.Ensibuko has personally helped me understand my dance carreer
Siraji's knowledge of grassroots activism and expertise in bringing together communities through the performance arts has allowed him to develop an innovative approach to development. He understands that humans are moved to action and change when their unique values and interests are prioritized. Koloto is one of the most unique artists I've met.
Koloto strongly developed and found his identity as a versatile dance artist, given his breaking and African dance background, his choice of movements, flows with his ability and creating intricate patterns that not speak but take you on journey to enjoy dance in its purest element. Making Ensibuko's productions intimate.
We have created healthy partnerships with generous people and companies.