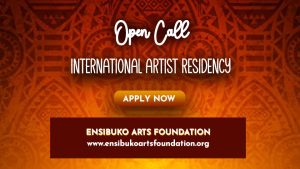 Call – We are accepting applications for 2024 The EAF artist residency program is a self-directed artist residency for international artists to spend time in the historical Jinja city, Uganda, East Africa. The residency provides a stimulating and flexible environment for international contemporary artists to experiment, research, continue with an existing project or develop new works, and extend their working experience. EAF is a place for artists to step out from their usual working context, meet other international artists, and engage with the communities and artistic spaces in jinja. ELIGIBILITY We encourage artists of all backgrounds and disciplines who find interest in researching and developing work in Africa. Including but not limited to dancers, choreographers, performance and visual artists. Artists who work with workshops as a performative approach are welcome to apply. Choreographers who need dancers to work with are also welcome to work with our dancers. Both Independent artists and groups of artists are all encouraged to apply. During the residency, artists can develop their projects on their own working terms. The 2024 artist residency program accepts applications from groups and independent artists. There is a possibility to apply for more than one month. Selected artists-in-residency receive accommodation, a shared community studio space, and assistance during their stay. We encourage all accepted applicants to apply for external funding for the residency fee and other expenses. We will provide accepted applicants with letters of acceptance and fundraising material if needed.  Artists should keep in consideration that our Residency is in a rural/suburban community making it essential to have an open mindset for different cultures RESIDENCE FEES A residency fee of 750 Euro per artist per month (4weeks) The Residency Includes A shared community studio space. It is also possible to have a private studio. Private bedrooms and shared kitchen and bathroom (incl. WiFi). A possibility for a public presentation of your work in Jinja at the end of your residency. Assistance by the EAF team including local guidance, collaborations with our team of dancers, outreaches, travel etc We do not cover costs related to travel, insurance and living expenses Acceptance and fundraising documents for external funding will be provided. WORKING CONDITIONS Accepted applicants must deposit 50% after receiving an acceptance letter and complete the fee prior to their intended residence dates. Spoken language is primarily English and vernacular The distance from your accommodation to our community studio is walk-able. Access to markets and healthy facilities are all within walking distance. Application Deadline: 15/JAN/ 2024Response: mid January 2024 HOW TO APPLY  Please click this form here to submit your interest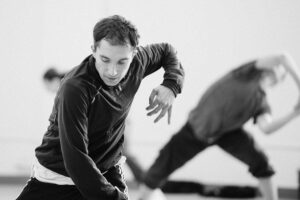 Anton Rudakov was born in St. Petersburg and studied at the Vaganova Ballet Academy. His BA degree in 2000 wafollowed by an engagement at the Boris Eifmann Ballettcompany. In 2002 he moved to Aalto Ballett Theater Essen. Since the beginning of the 2007 season, he has been a member of the Hessisches Staatstheater Wiesbaden. In 2014- 2015 he participated in several international competitions for choreographers and dance festivals. In October 2017, Anton Rudakov completed a master's degree in Performance Studies at the University of Hamburg. Since his graduation he worked with various artistic projects with; NW Portland Dance Project US, Skopje Dance Theatre, TanzKollektiv Bremen, Erfurt Tanz Theater, Kunsthalle Bremen, Nederlandse Reiseopera. His choreographic creations were shown in various International Festivals. In the summer 2021 he received the Hessian Theater award for his dance creation "Impo(R)tant" He is currently in an artistic residency at Ensibuko Arts Foundation from 28th January till 26th February.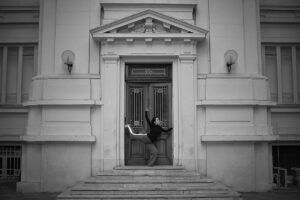 Amany Atef will be joining us the beginning of 2022 in march. She will be developing her artistic works alongside working as a contemporary and ballet teacher for the Jinja and neighboring communities. Under the creative direction of Ensibuko, she will also develop new works with the girls on different topics of gender and inclusion. Thank you to Fanak Fund for supporting her work with us. Amany Atef is a freelance dancer, Choreographer, Contemporary dance instructor, and actress. Shestudied drama (acting & directing) for theater for four years, it's her bachelor's degree in college, andthen she worked as a professional theatre actress in the national theatres of Cairo for two years 2009 – She also worked as a stage manager and production assistant at 2B continued festival for twoyears (The American University in Cairo). In 2012 Amany joined Cairo Contemporary Dance Center(CCDC) as a full-time student for the three years program to have a diploma in contemporary dance.In 2013 she was selected for a fully-funded scholarship in Dancing on the Edge (DOTE) at Henny JurriënsStichting Foundation (HJS), Amsterdam, the Netherlands. In 2014 Amany choreographed (Hard Shell) aphysical theater dance performance as a part of Cairo Contemporary Dance Center (CCDC) platform /Euro – Arab Dance and Performance Meeting in Cairo; therefore, she was invited by ONDA (Officenational de diffusion artistique) for her second fully funded scholarship for her performance (Hard Shell)to attend choreographic workshops at Camping (an intensive choreography program) at the CentreNational de la Danse (CN D) Panin, Paris, France.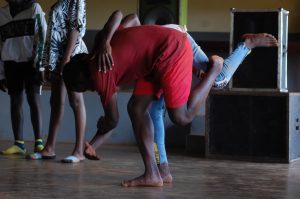 Hello Everyone, thank you for being part of Ensibuko, We are happy to pronounce that our new artistic spaces in Jinja will be open very effective December 2021. We have worked on our renewals and other new collaborations to have the arts spaces preserved. We are also working on a partnership with the Innovation village Jinja to have a conducive environment for Urban and contemporary dance and creative makers. Details will be out soon.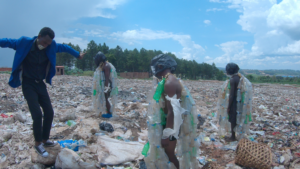 We recently worked on a site-specific environmental dance theater project choreographed by our Koloto Siraji. The project Plastication projects the future of our relationship with the environment following the rapid increment in plastic disposal. Videos and more details will be out soon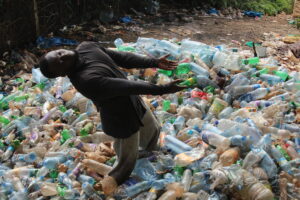 We are working on new partnerships to widen the cultural spaces in jinja, we will pronounce our schedules and venues in a couple of weeks. As you all have had tough times with the covid situation, similarly here. However, we can only promise better programing for our upcoming activities. See you all really soon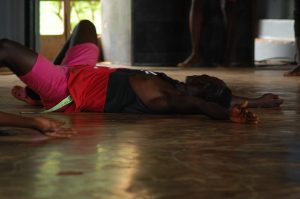 The Global stance workshops were a collaboration between skillz and Ensibuko. The workshops featured dance classes by renown Ugandan choreographers aiming to increase dancers' knowledge in dance. The project was funded by the British council in Uganda.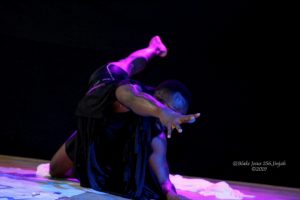 We seek dancers, dance teachers, choreographers and curators who would love to visit us for a period of time and share their skills and experience to the young dancers in our academy. Work to create with them and also collaborate with our local choreographers. Interested artists can apply through this online form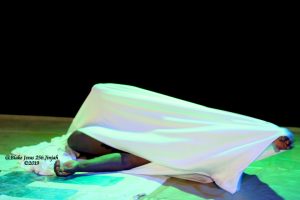 The Ensibuko Arts Festival 2019 featured acts, performance and thaetre presentations from young upcoming dance artists and established arts companies and solo performers from across Uganda and Congo. Bringing together an audience of people from diverse cultures, backgrounds and countries.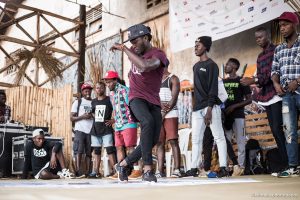 We are currently in need of financial support. We are running a fundraiser. All year long we provide dance arts workshops to vulnerable communities in Uganda, culminating in our international arts festival. Hundreds benefit from our programs but none of this is possible without funds. Be a part of the EAF movement by donating to our make a move fundraiser today. Please check the contact tab and reach us in any easy way you will find fit. EMAIL: ensibukoartsfoundation@gmail.com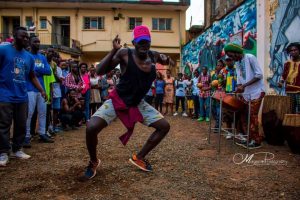 The 2018 festival featured dance performances, live graffiti painting, ancient traditional games, fashion theatre, dance theatre, poetry and arts workshops. All following the theme (Journey Through my Past)